October 30, 2004: Willingboro Township Last Hurrah, 2nd Annual Car Show!

J.Miller's Car Show Adventures!
This was almost my last hurrah. I woke up early Saturday morning and discovered that my plan to was to wash the car before travelling to the rendezvous was thwarted. My car was covered with leafs the ground was so wet from the previous nights rain that it was impossible to drive an hour on the highway and keep the car clean. I hate leaves. They are so dirty and they can ruin a good paint job! So I tried to drive the leaves off the car with some high acceleration starts. Half the leaves were removed but the others would not budge because they seemed to be attached with glue. I ended up pulling each leaf off my car manually. What a pain some of them were tiny!
As I was driving to Fast Freddies I was hoping that the sun would come out or (I will enter a part of the highway with some dry pavement. Alas, there was not a drive piece of the highway in sight!
When I pulled off the turnpike I call him the report was good. The show was on. I pictured Willingboro in my mind as a dry and safe haven where I can take my clan car and not have to wash it again!
I pulled over Freddies house and was greeted with sausage and eggs for breakfast. I still ate it though the cook screwed up my original order of steak and eggs!
We called the police department and they reported that the show was on. I borrowed and hose and a bucket and proceeded to wash my can as the Finicky one posted on the we site that the show was on.
Registration ended at 11:00 am and the Flatulent one putted around until the last second. We did not leave until 10:15 am. We started driving nice and easy and had trouble with traction all, the way. Every start was a slight tire squeal because the ground was soaked! The Funkey one did not realize the time until we passed the Burlington Bristol bridge and was stopped at the railroad crossing by a passing train. After the train took off he went around "Dead Mans" curve a little ahead of me. I tried to manage the turn (abet at less than 30 MPH) but either my traction lock rear end it gripped when it should have slipped or the front tired slipped when they should not have. With $200 tires one would expect more. I will not use that tire again! In either case somehow I spun 90 degrees.
My life passed before my eyes as I saw a white pickup in front of me and the car could not stop in time without a major pile. I swerved away from him and missed him by a fraction of an inch. Oh no! The curb, I turned my tires and tapped on the brakes just enough to deaden the impact. But alas there was a car behind the truck and if I came to a complete stop he would have crashed into my rear end. In a split second I jumped up on the curve "BANG" and came to a dead stop.
I sat for a moment and said a prayer because no one else was hurt, my air bags did not go off and I did not damage anyone else's property. I looked around and Fast Freddie but he was no where in sight. A man came running out of the collision center across the street from "Dead mans" curb. The man who I assume makes a good living off of that spot shouted "Hey are you alright? I rose out of my car and said "Yes!" he said "Can you drive it?" I gave the car a once over and said "yea!". He said "go off of that end there. The curb is lower and you would cause no more damage". On the way back into my car I notice other tire marks on the ground. I think to myself. Welp, I am not the only idiot that did this today!
I slowly drive off of the curve and my steering wheel was pulling to a side and something felt wrong. I saw a Midas not too far down on the left side of Route 130 and limped into the shop. I called Bob and reported that I will be late. Apparently Fredrick assumed that I knew where I was going and took a short cut?
Midas looked the car over and told me that they had good and bad news. The manager of Midas said "The rim is warped and damaged you need to replace it. Afterwards all you need to do is fix the alignment. Do not let another shop try to trick you into getting new parts. You do not need them!" But even if I got a replacement rim they did not have the time to do the alignment today because they were closing in two hours. I told them about the club and the show and et alÉ They are nice people. They told me where there were other tire places open to 6:00 PM and a mechanic informed me that down the road on the left was a place called "Wheel Works", 1703 North Route 130 where Tim makes and repairs custom wheels. The adventure begins!
I go to meet Tim and he said that I had to get the rim removed from the tire first and recommended that I go to the Texaco down the street and have them put my spare on and separate the tire from the rim. So I hobble down there and they removed the rime for $10. The bugger forgot to give me back the stainless steel air cap but the job was done.
Here is a picture of the installed spare. As usual for the day I did not notice that I needed air in the tire until after I left the Texaco. Lucky, I keep an air compressor handy!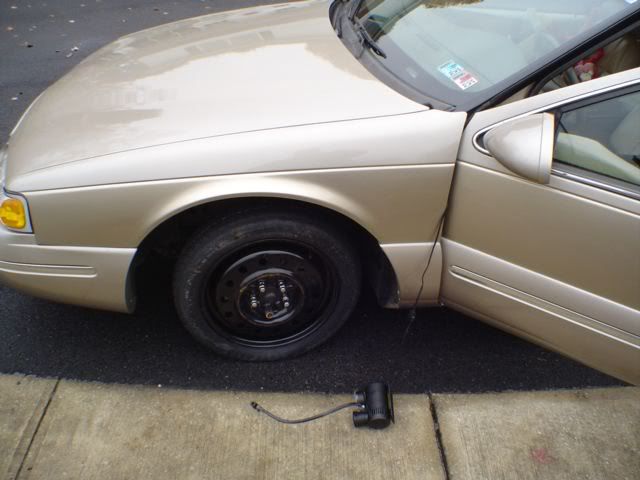 Here is the $200 tire that failed me miserably! Do not get this tire!
Here is the gang at Wheel Works. That big nut does not work there and I did not see anyone! More on him later.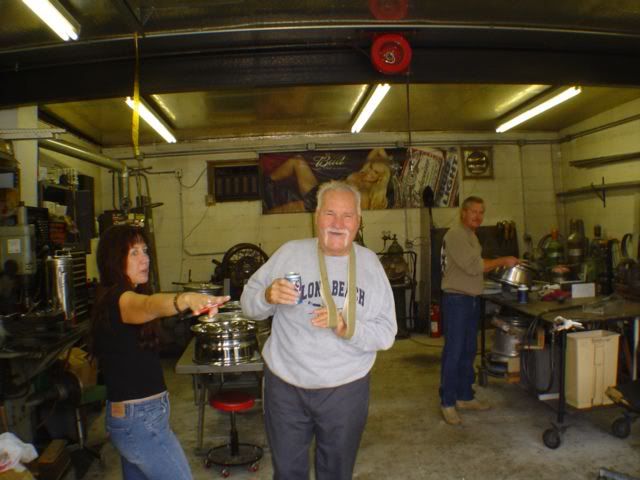 The rim was in bad shape! A chunk was missing and the front face was warped badly! Tim says I can fix it but it just may only be useful as a rear only rim!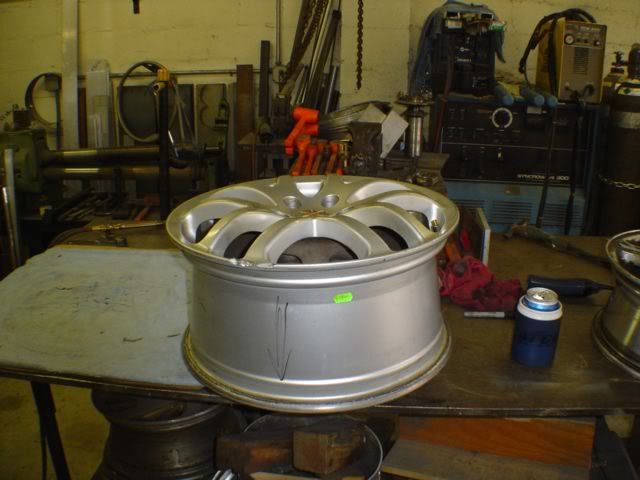 I could not make the show but I still had some stuff to see at the Tire Works. Here is the inside of the shop. Yup, after I slipped the fact to the nut by telling him that at most Car shows there were only two or three bikes there at a time and winning at one of those shows was easy he went on a verbal rampage and spilled his guts: That bike is original with original paint. That bad boy took first place in a real antique bike show that only had bikes in it. No sissy cars allowedÉ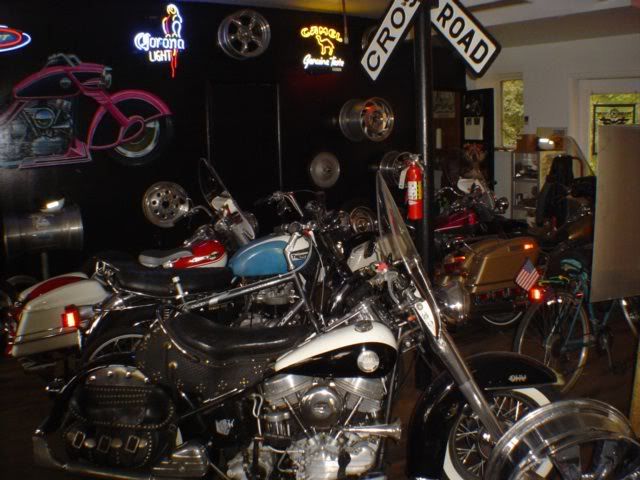 Furthermore, the Nut disliked going to car shows because they sit there in their chairs with sissy umbrellas above them sipping wine, eating cheese with their fingers stuck up their asses! There is nothing that he hatted more than a trailer queen that was not a daily driver! He insisted that a true mans car show would only have daily drivers and that is the only show that he will ever go to! I tried to break in that the TST is about daily drivers but I could not get a word out during the rampage! Then he pointed out that this was his old bike that he took to car shows before he sold it to Tim! All original paint! Then there was Silence! The rampage was over and I said "I guess you sat in a chair, had an umbrella, was sipping wine and eating cheese at that show"? We all broke out in a good laugh! Gotta love bikers!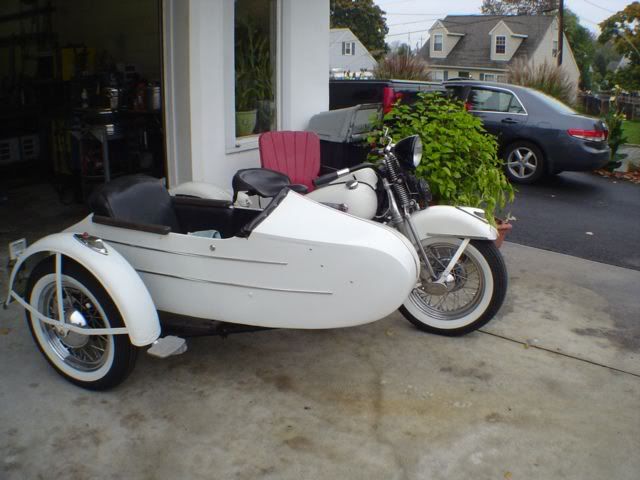 He is a car that was sitting in front of the Wheel Works!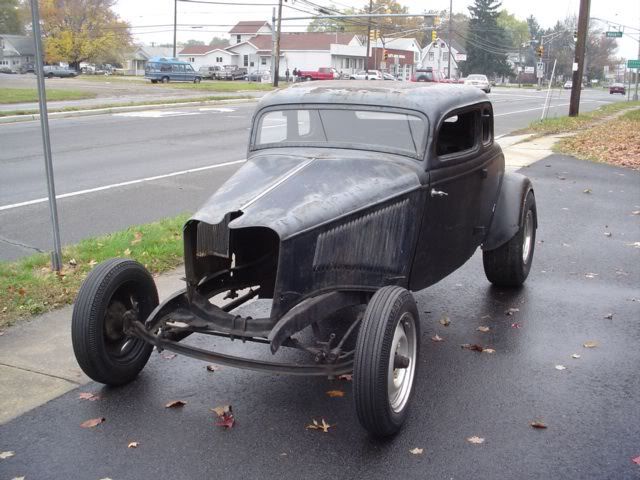 It was almost noon when I left Wheel Works. I hobbled back down past the Midas heading to the Firestone store looking for a wheel alignment. Oh yes, there is the show on the left side of the road! If I can only get my car fixed here I could visit the show. I asked them if they could help me but they were too busy and could not guarantee the car was looked at today. So the manager (need I say more about the part of the state - Great people everywhere!) called another Firestone down the road for me. Once again there was no room. Saddened by the news I walked out the store. The I remembered that Midas told me there was a Goodrich store on the left. There it is on the other side of the road near the show!
I went into the Goodrich store and they told me that they can help me but their alignment machine was broken! Bill the Cat said "Ack"! I calmed down Bill and asked "Can you guys manually adjust it by eye and get it as close as possible? The manager said: "We will try to do what we can but no guarantee". That was good enough for me. I said "Do it"! Then I proceeded to the show.
On the way Bob called me. I told him that I was on my way and the car was close by. Here is the picture of the guys at the show. Not the ham in the middle!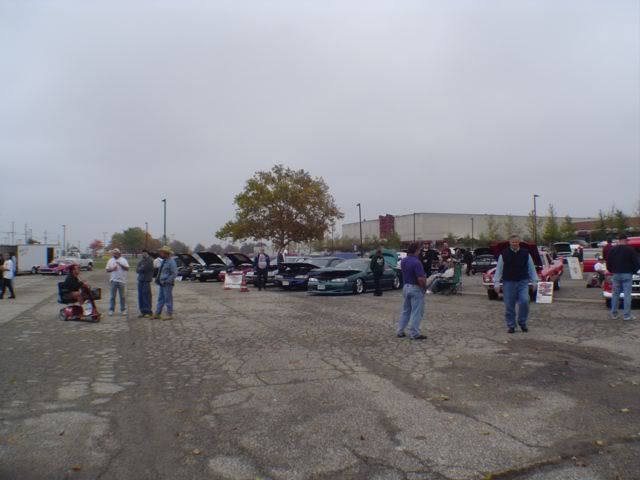 More picts!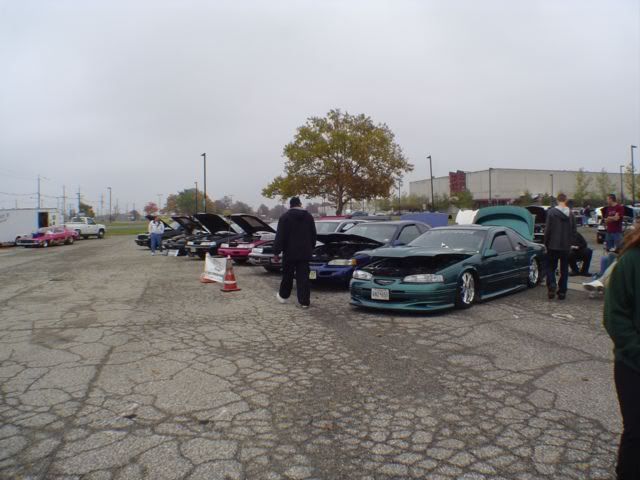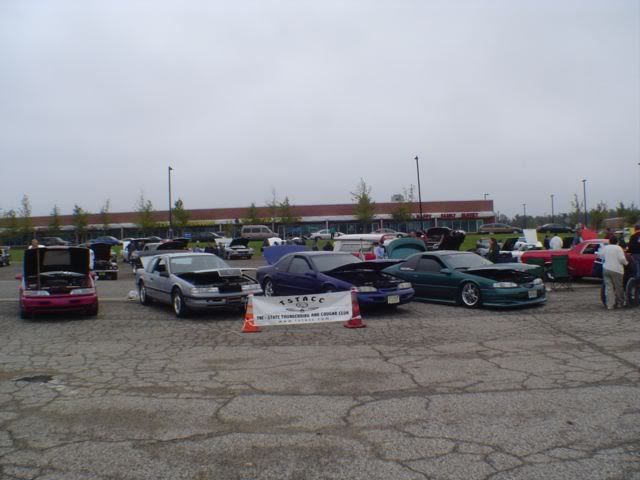 Look at that Camera hog!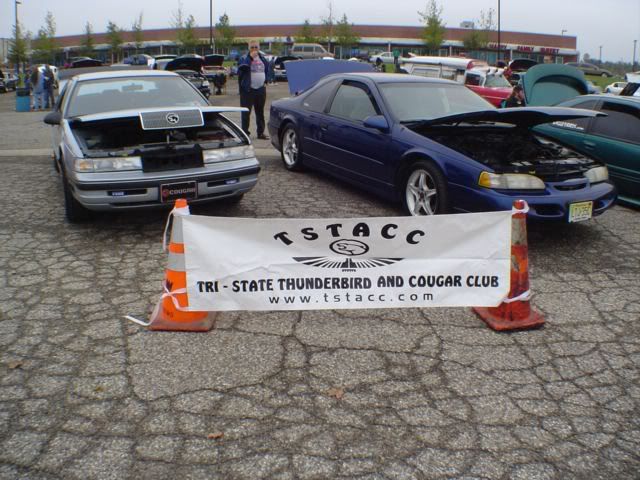 Here is the gang!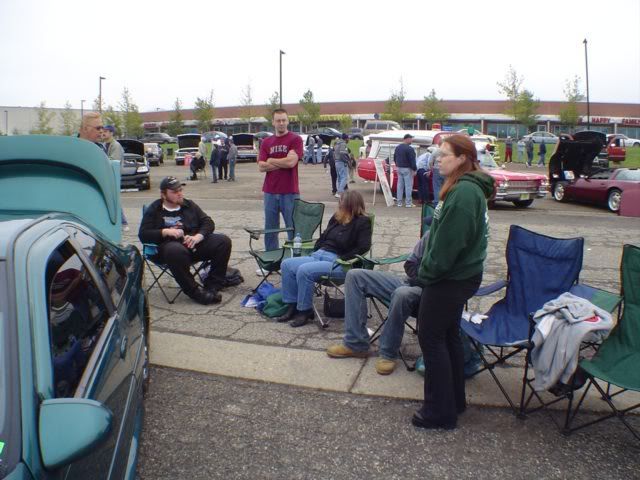 Bill the Cat had to hide because they were looking for him!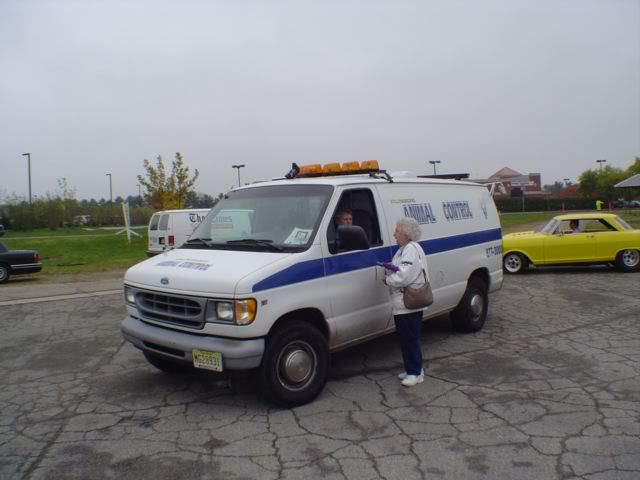 Here is Brian's car! If only the judges could see my Cougar. He would win for sure! Sweet! Too bad Brian did not like it. Possibly if I make him a Blue cougar?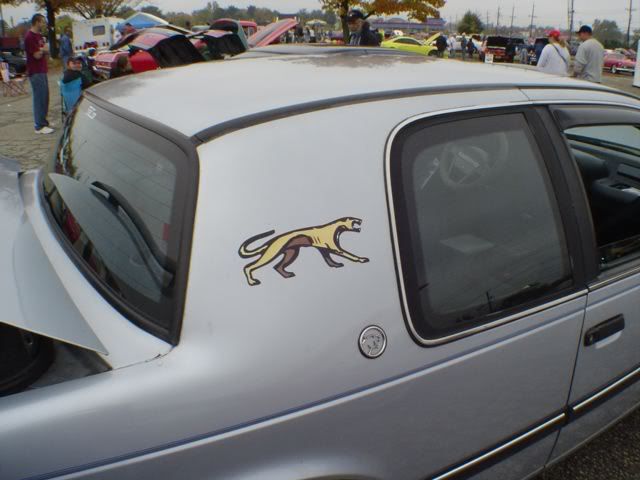 Too bad Brian did not like it. Possibly if I make him a Blue cougar?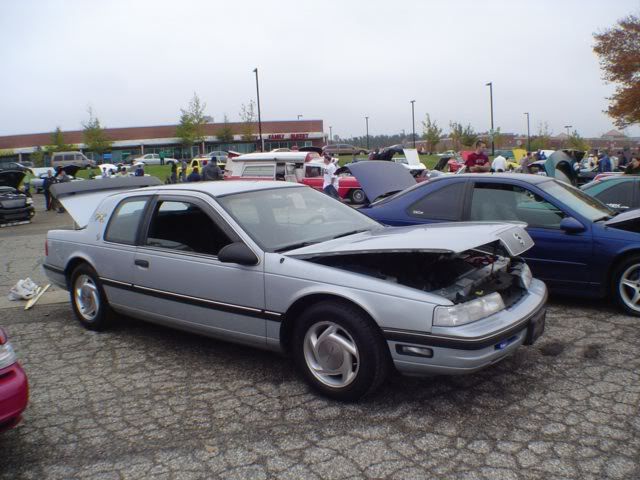 Here is new guy, Joe's (Wolfer) car! Note the picture ham walking bye!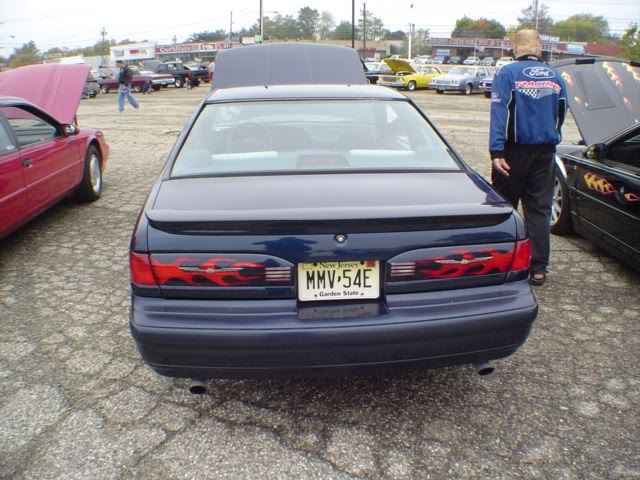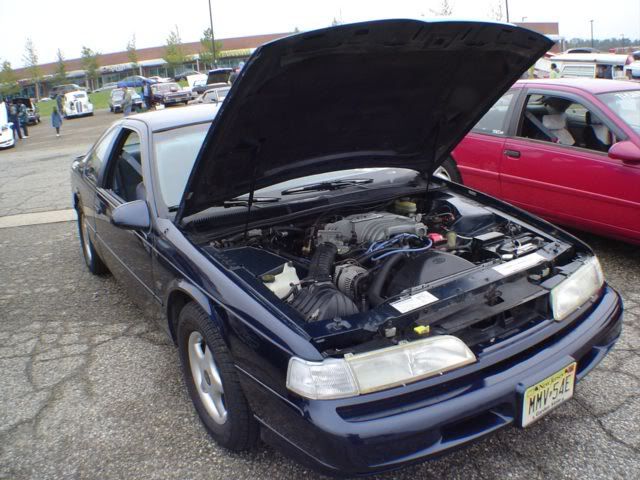 The Boosh moblie!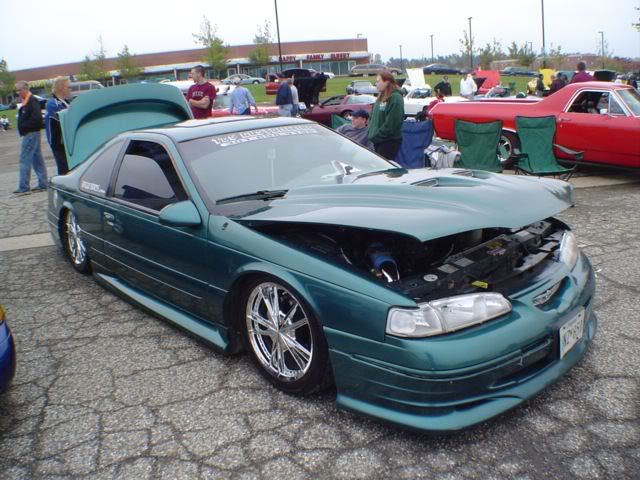 Here is the Fred Mobile! Note how he copied my idea with the animal on the wheel?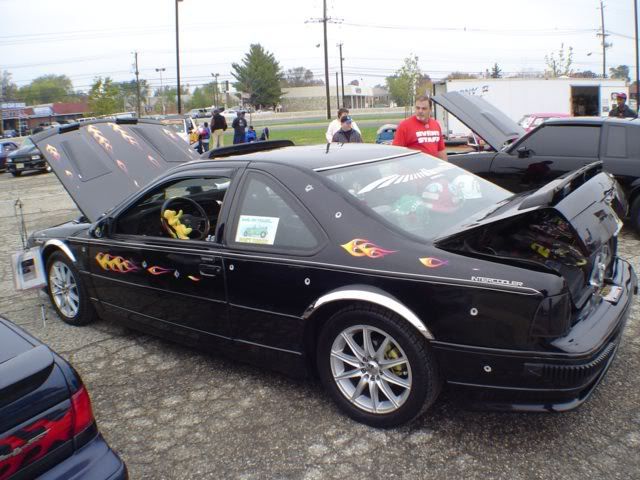 Freddie tries to get some Kitty power! Too late the Judges have left the field.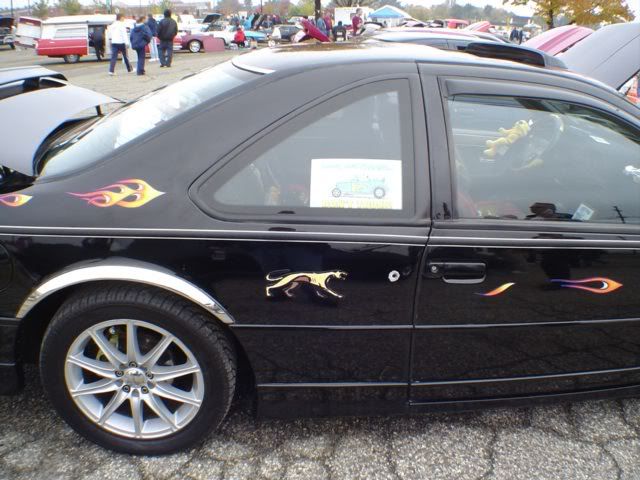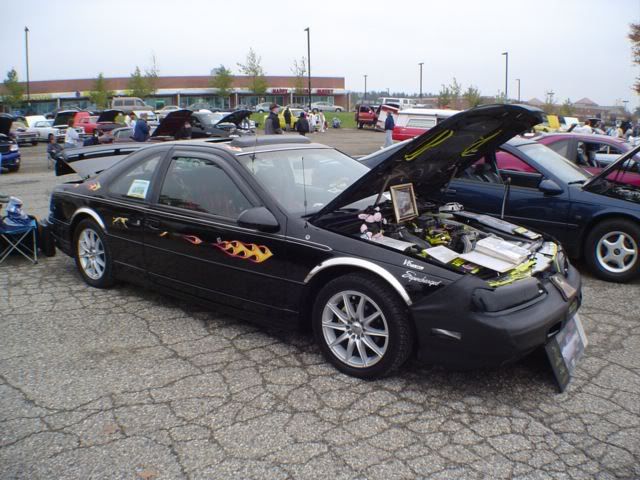 Here is Hillbilly Bob with the classic broom stick hood support! This has got the be a picture of the month!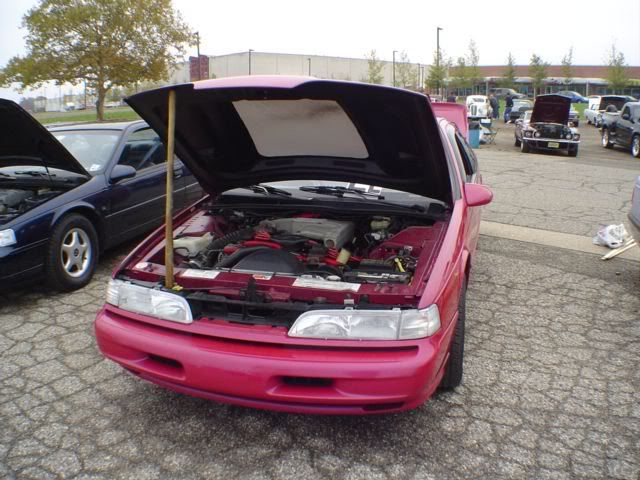 Here is Jay's car!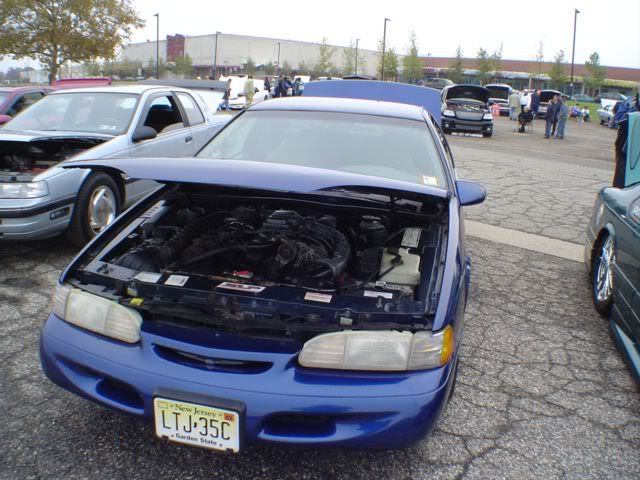 Everyone talked about this car. They said that the art was great but up close you can see the lines. It is a shame they rushed the paint job!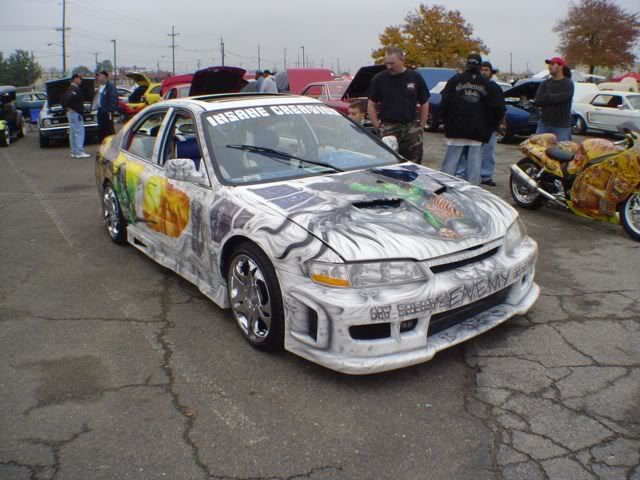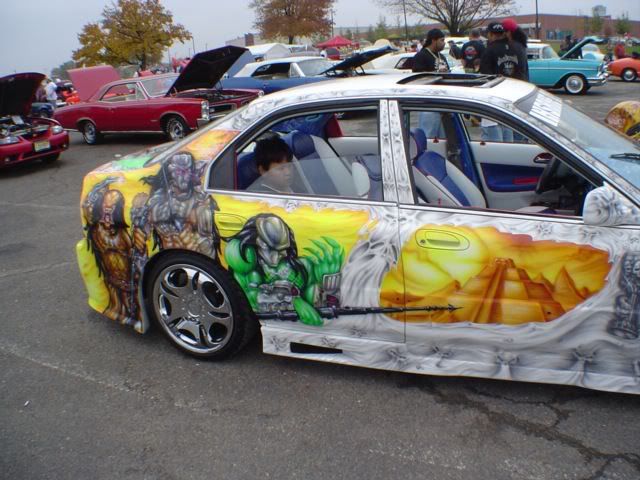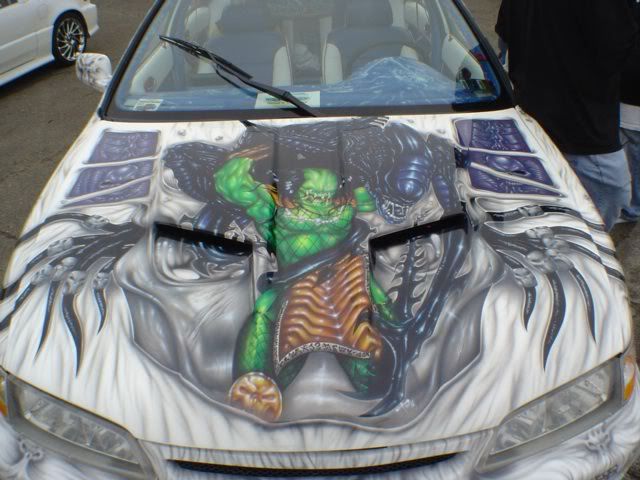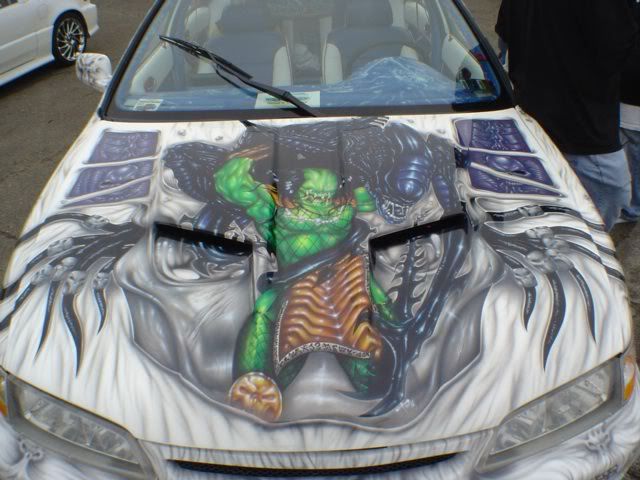 A nice Ford!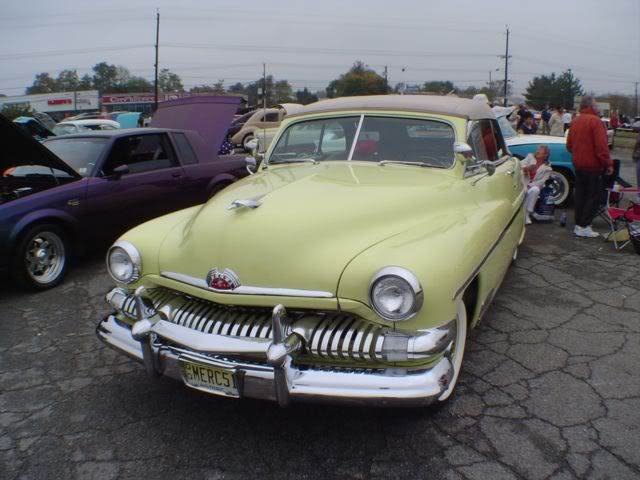 Police guarding the Trophies from Bill the Cat! Am I glad I left him in the car!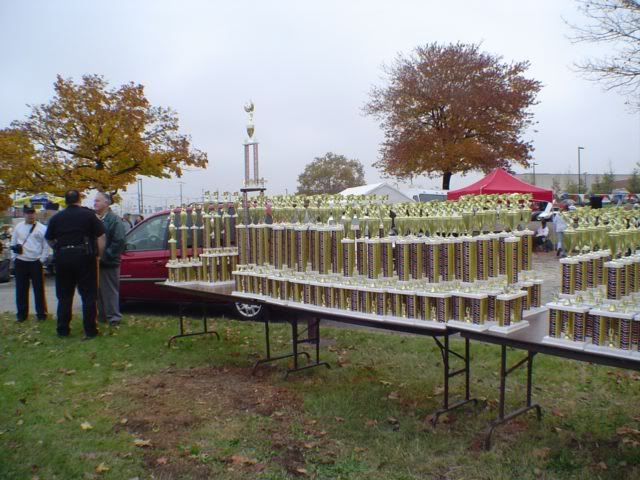 Freddie and I went back to Goodyear. Picked up the car, still limping but better. We discussed the options, Fred called an STS and they were too busy so we decided to try a STS over the bridge on rt 13 and I should leave early.
At least now I can reach 40 MPH. I hobbled over to STS but they were busy. The wife called PepBoys and they said they will have space for me so I headed that way.
I made it to the Oxford Valley Mall PepBoys. After a little confusion the head mechanic said that "he will take of it personally and if there was damage they were not liable". I said "ok". Bill and I toured the store. I called FF and his daughter volunteered to pick me up. I then took several pictures of the car in the shop..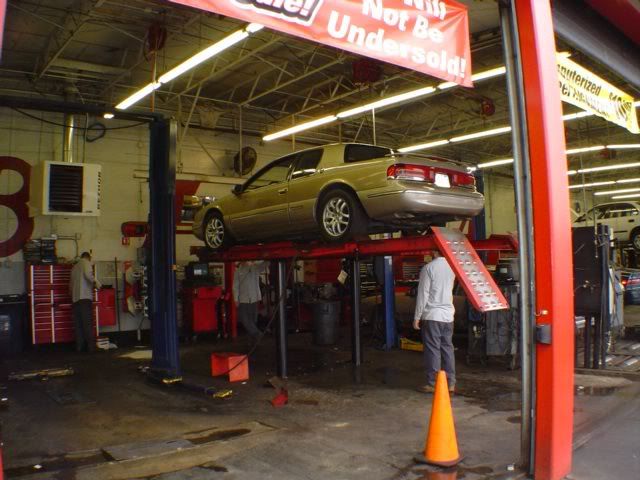 After this picture the started closing all the bay doors in response to my picture taking. Rather odd??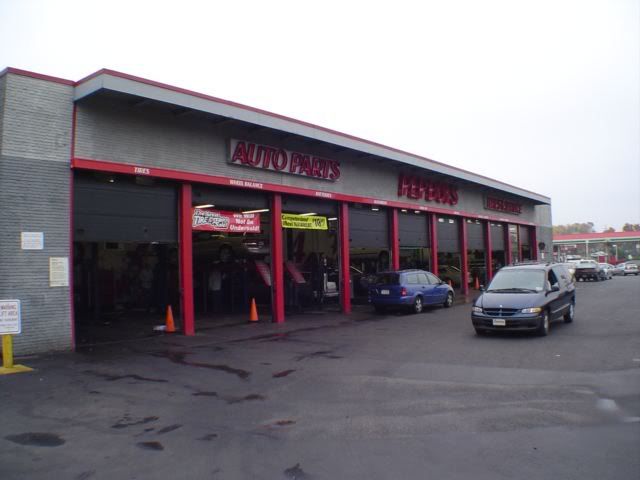 Back at Freddies! Bill got loose and did a tour of Freddies house. Rumor has it that at all hours of the day/ night people drive by and rev their motors in response to these trophies in the front window. Someone dared to do it when Bill the Cat was there. Here is Bill sticking out his tongue at one of them.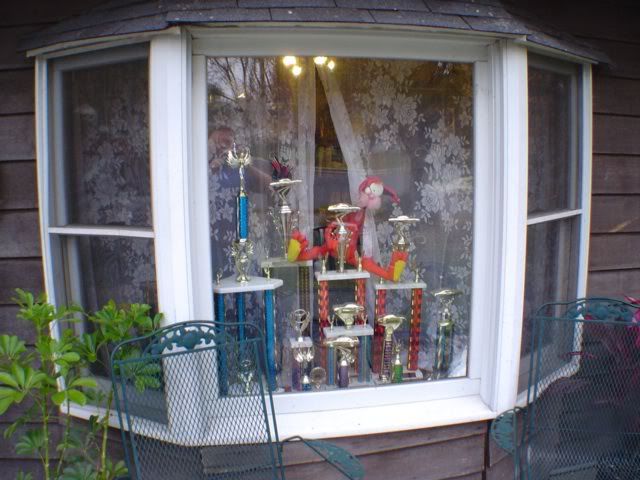 Here is Bill on the Famous THUNDERROAD! The greatest show Thunderbird of all time!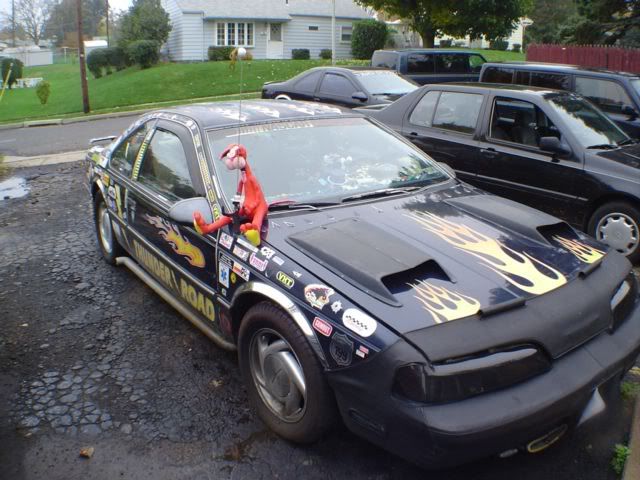 Here is Bill enjoying himself on Freddies couch!
The gang is here. Boosh took my class! The man represents!!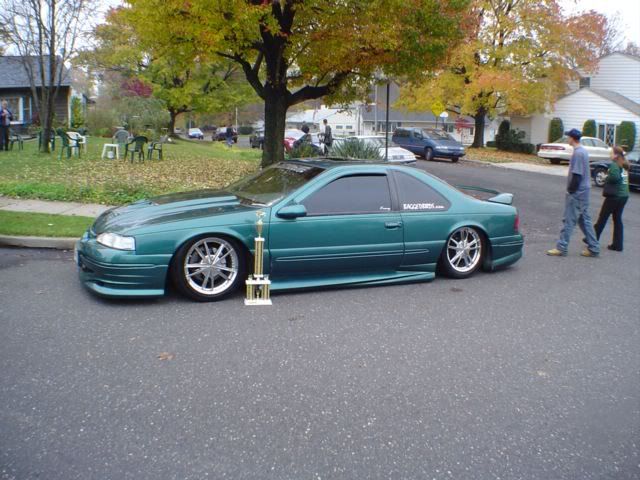 Down Bill! Stop that!! That is not your Trophy!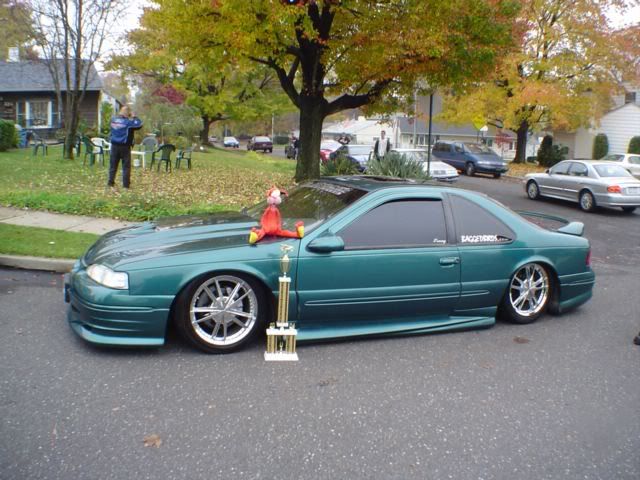 Brian in utter glory! He took home a big one! Great job!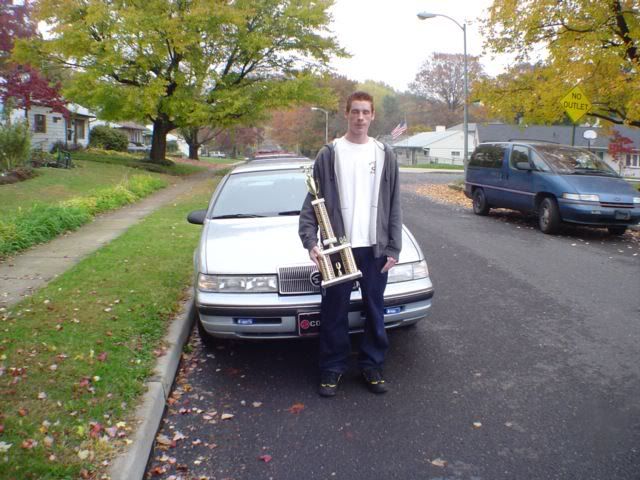 Bad Bill! Time to go back to the car!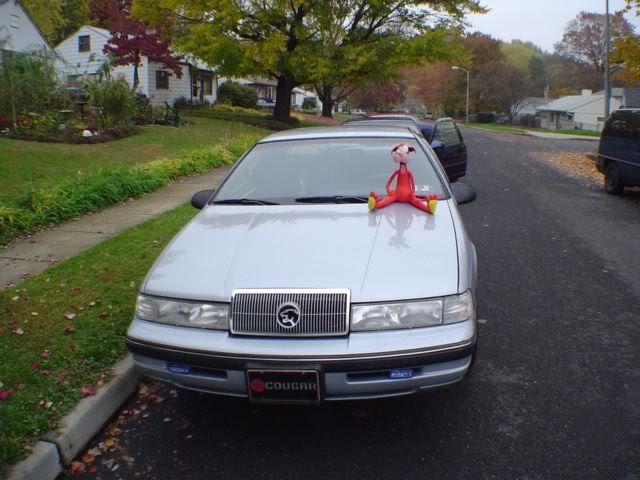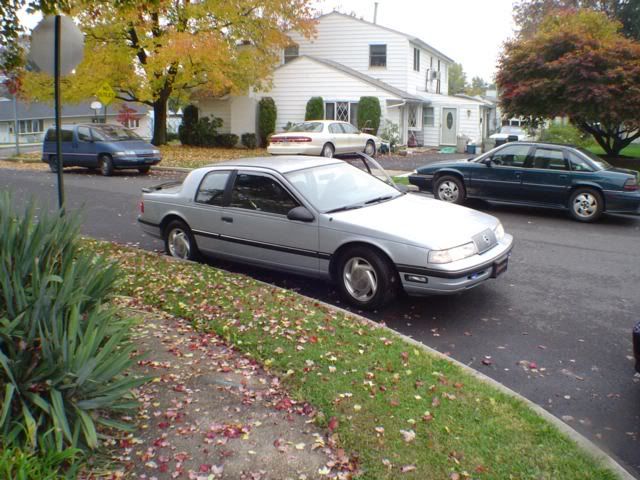 Jay's trophie looks great! Great job Mr. VP!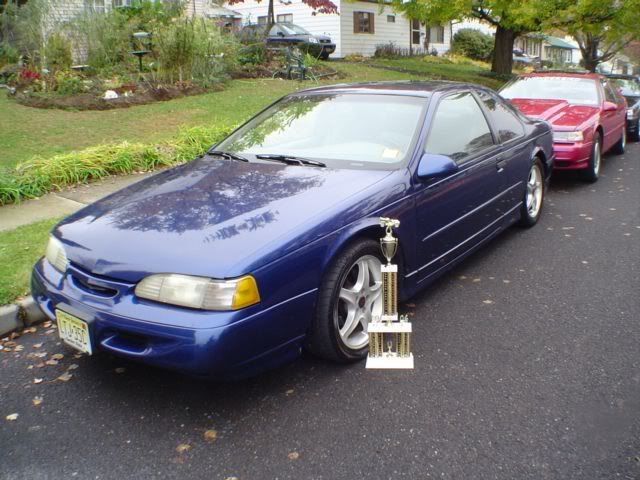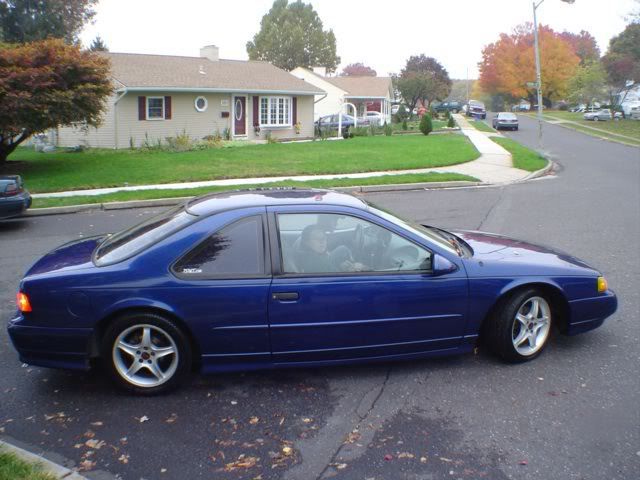 The Gang marvels at the spender that is THUNDERROAD!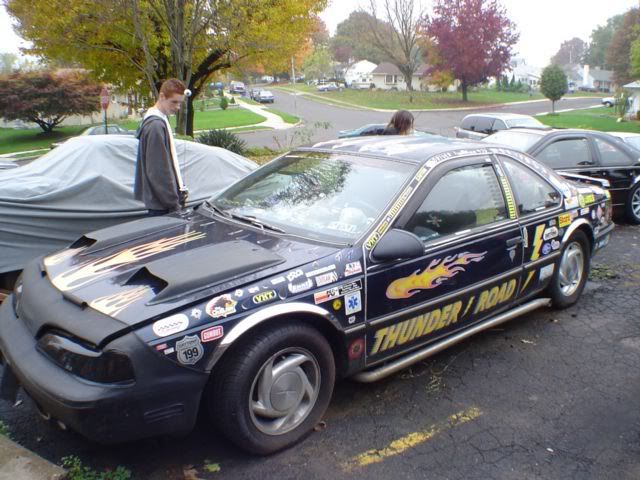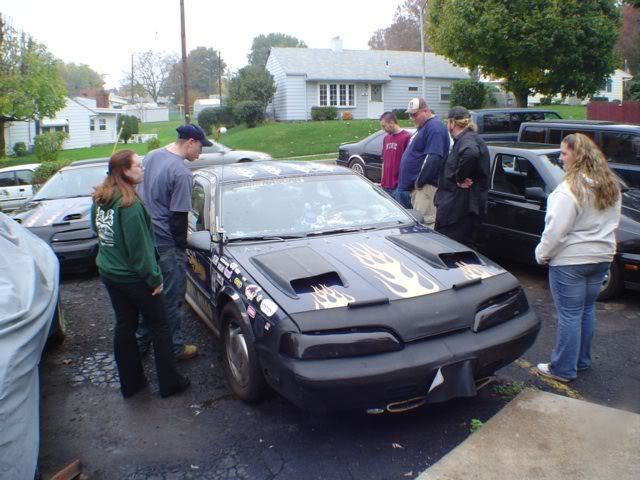 The story has it that Freddie had a bad accident and the Original THUNDERROAD was built so great that it saved his life. Here is a memorial next to the facilities. Notice how well Fast Freddie lives. He has two out houses. One for the men and one for the ladies.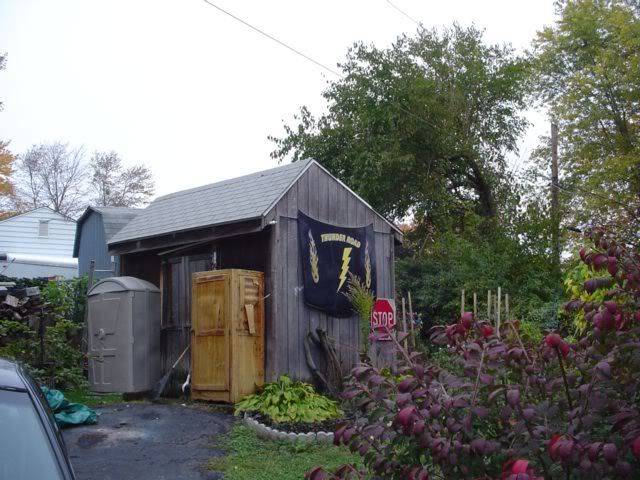 Not only does fast Freddie have two outhouses but his Catering service has no match! Bill watch your diet! Oh no there is plenty food for both you and Boosh! Sure Boosh you only had three burgers!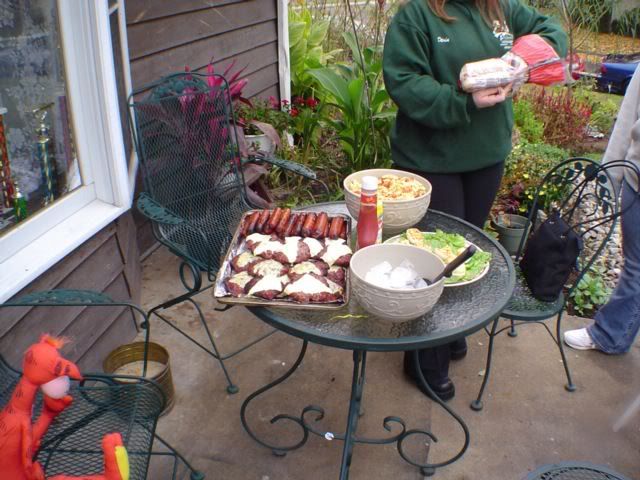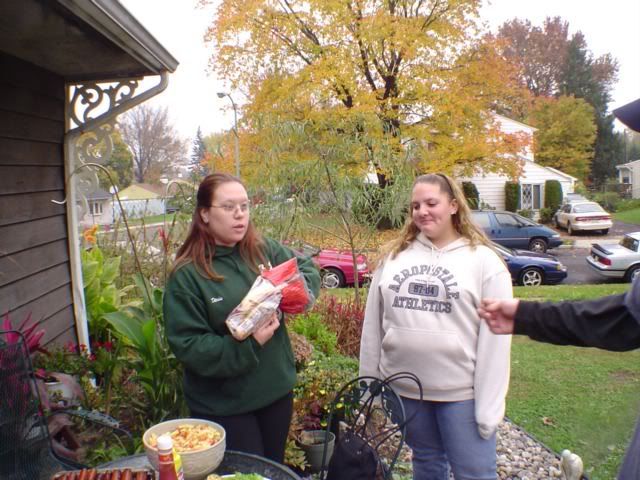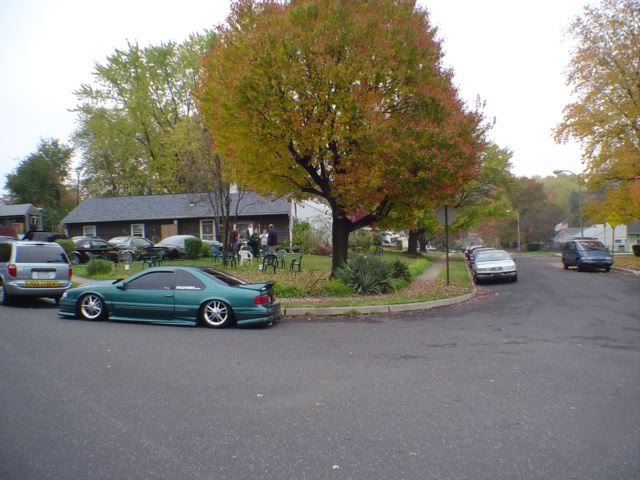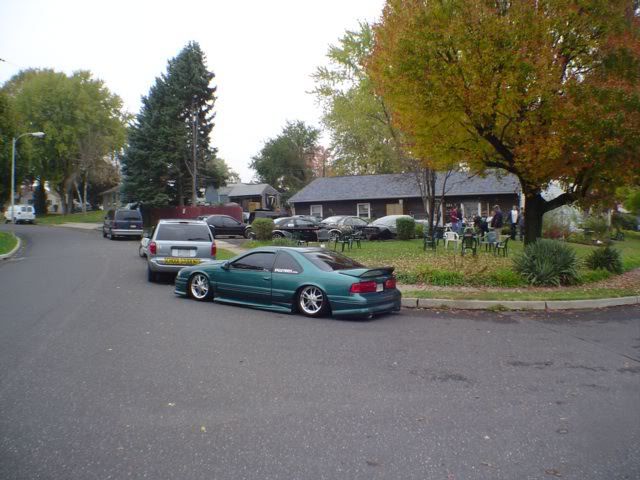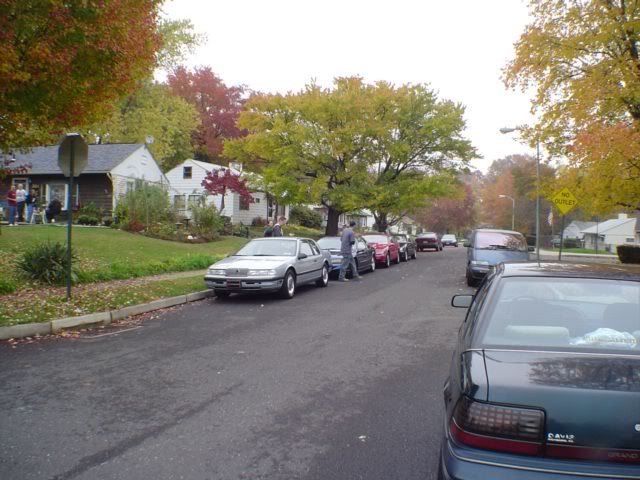 Hillbilly Bob took me to pick up the Kitty at PepBoys! Good news they were able to get her back into specification.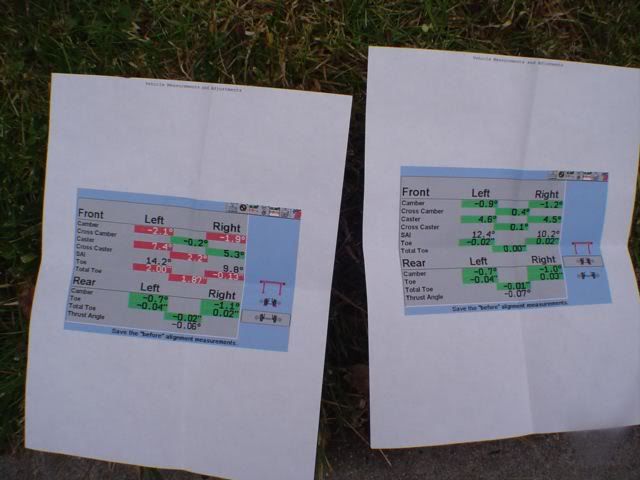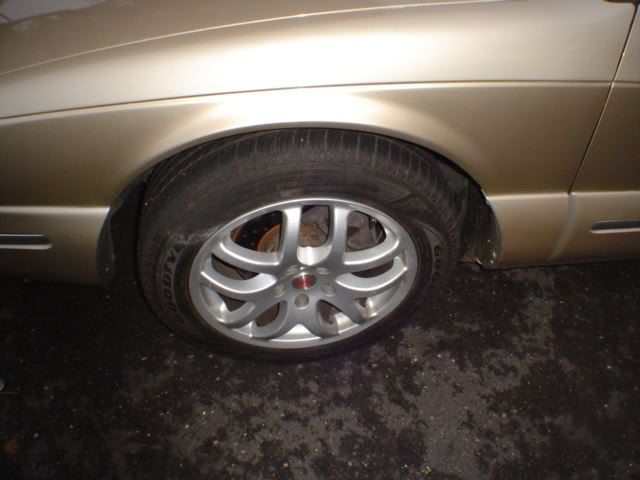 Freddie sighs in relief after almost Killing me.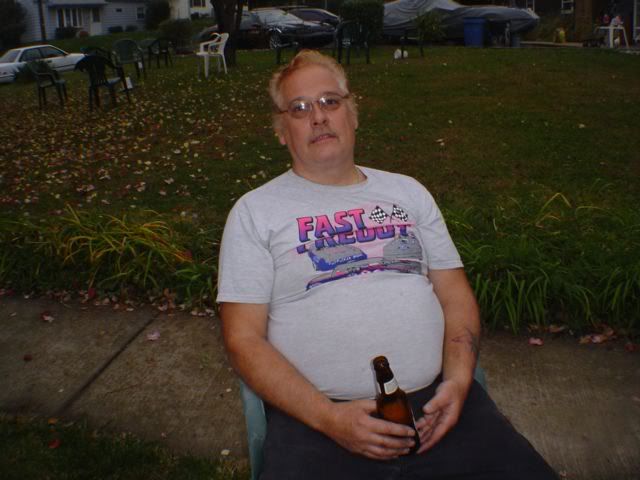 Realising that Fast Freddie was going to do something to me at the show and or his house I fire the first shot!.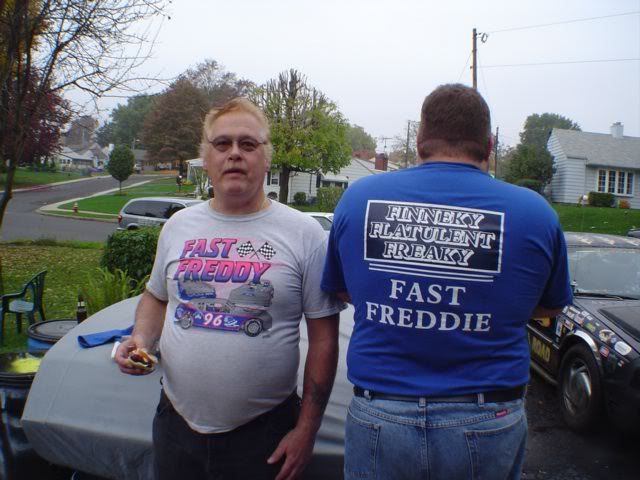 As expected, Freddie roasts me! He shows an anti-miller newspaper, presents a Ford show brochure and gives me a Ford T-shirt. Alas, he shows a picture of a J Miller plumbing truck on the highway and claims that he beat it in a race! I inspected the pictures later and I notice that all the pictures were from behind the truck!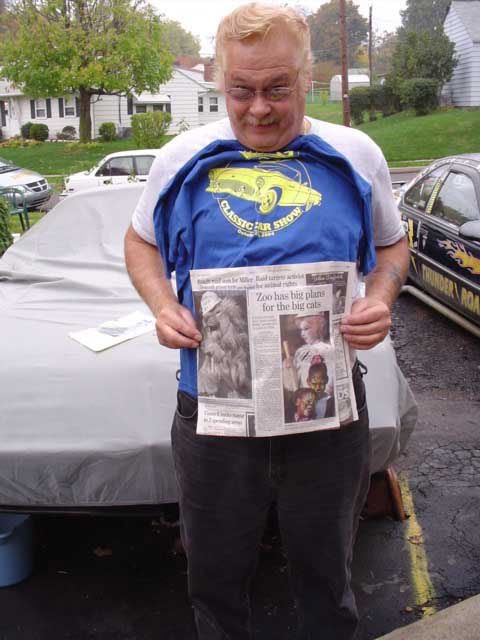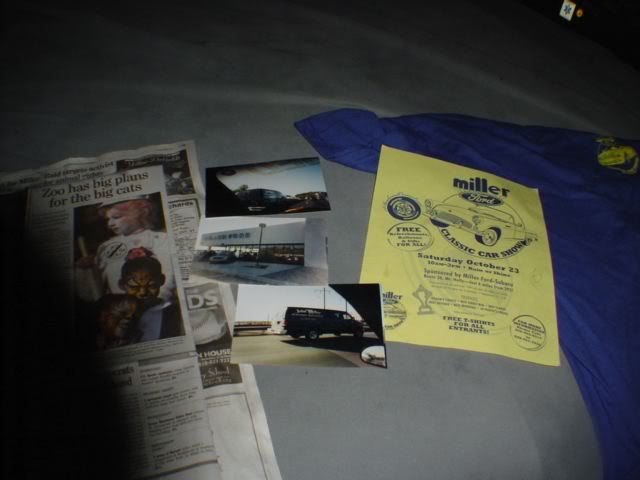 It is getting dark! All is well. What do we do? Time to work on a car. Hillbilly claims that his car is running bad. You came to the right place today!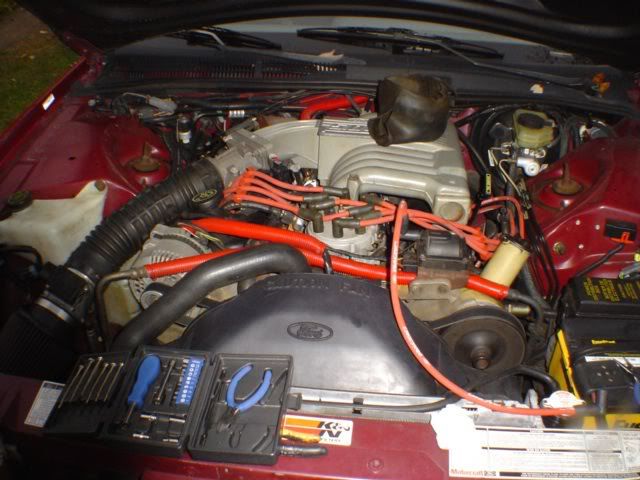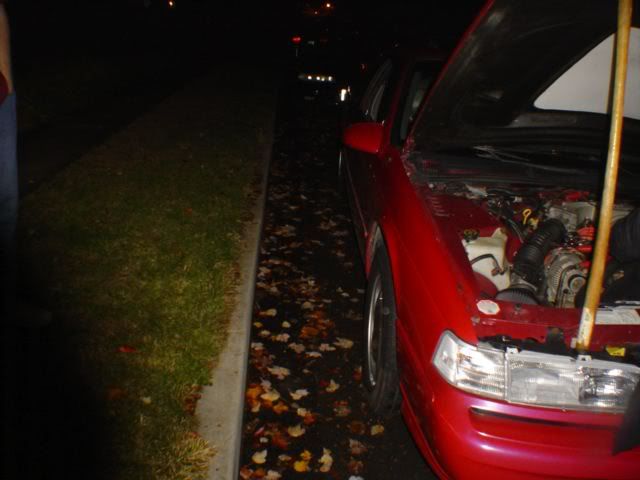 Hillbilly Bob has issues parallel parking!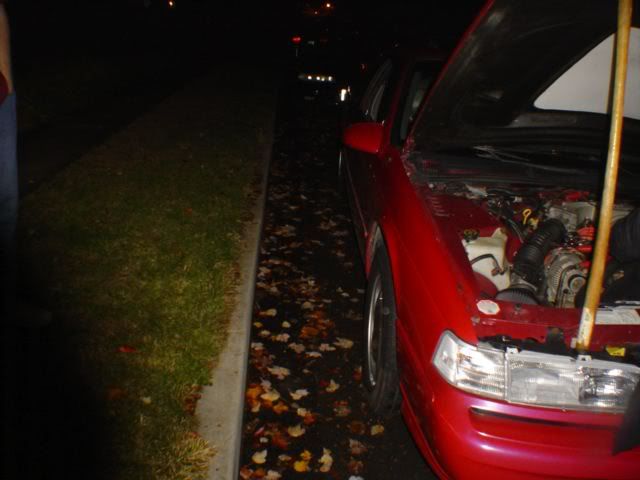 Hillbilly Bob complains about a sputter. I tell him that it was an electrical problem! Freddie agrees and starts a looking!
We pull the distributor cat and it is corroded! Freddie says that there was no dielectric grease on the spark plug wires and turns upside-down the wire between the coil pack and distributor. A bunch of gray stuff falls out. The distributor cap connection is loose. It must be replaced!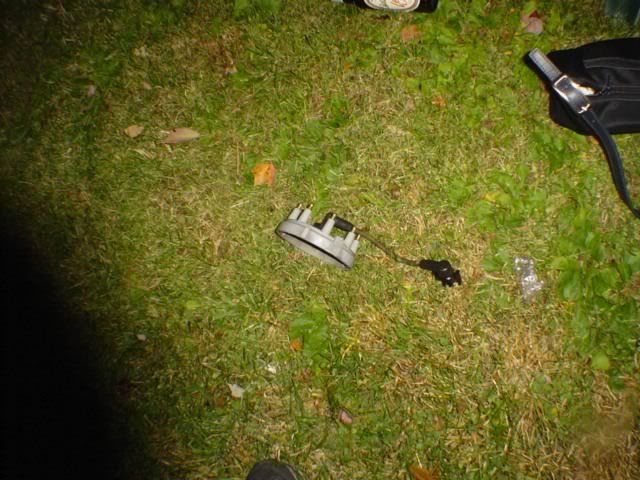 Time to change the rotor.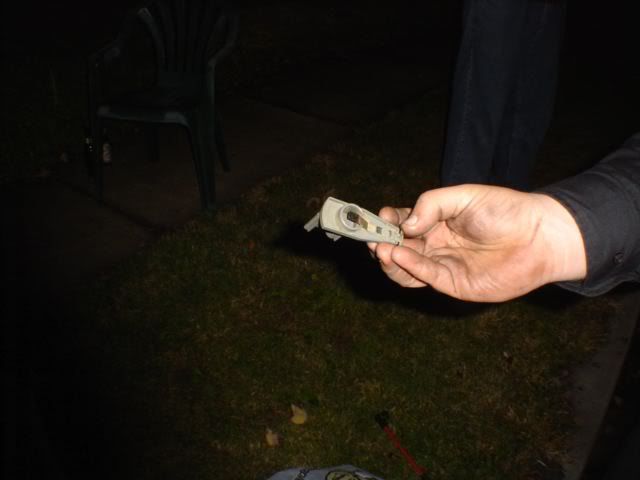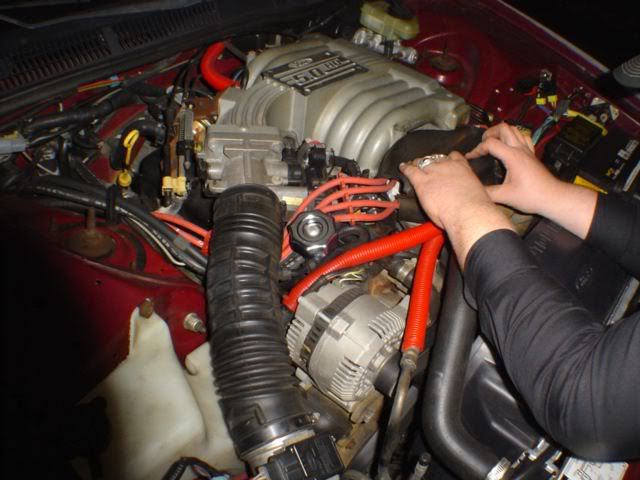 Oil leaks. The bros recommend that he try's to tighten the oil pan bolds before the motor is pulled!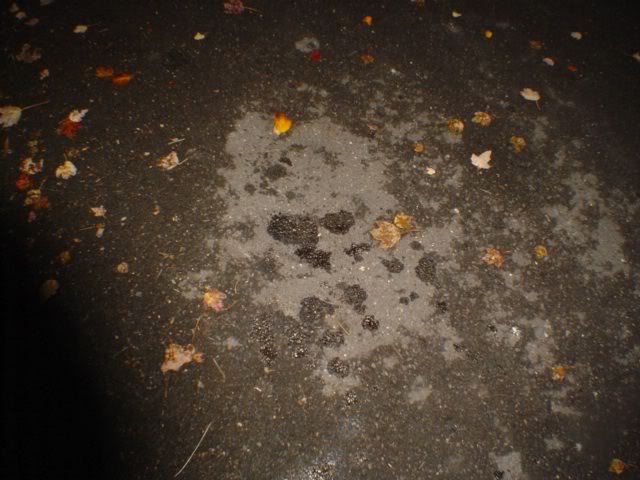 Another view of the action!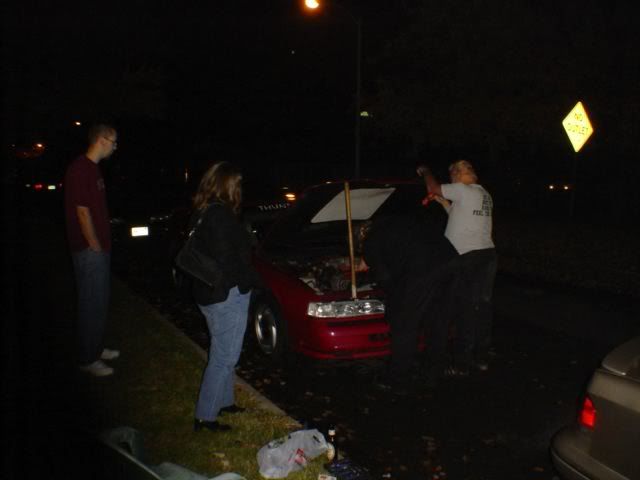 We decided to add some HP and install a Supercoup MAF in Hillbilly's 5.0L Freddie disagrees with me over whether or not to use the Supercoupe MAF electronics in Bobs car! Bill defends my pride and I have to pull him off!!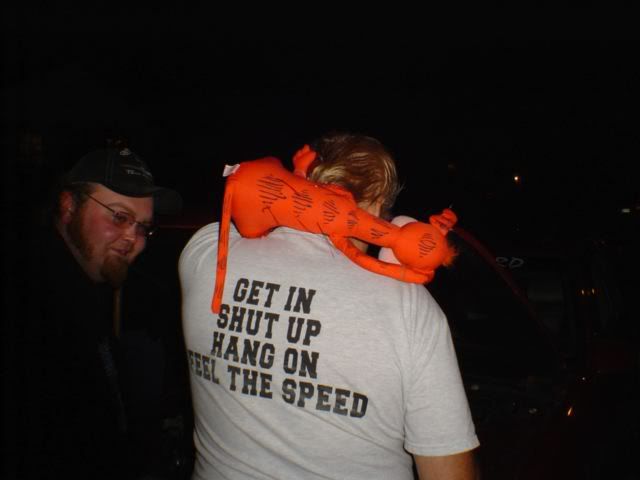 A few test drives proved that I was correct.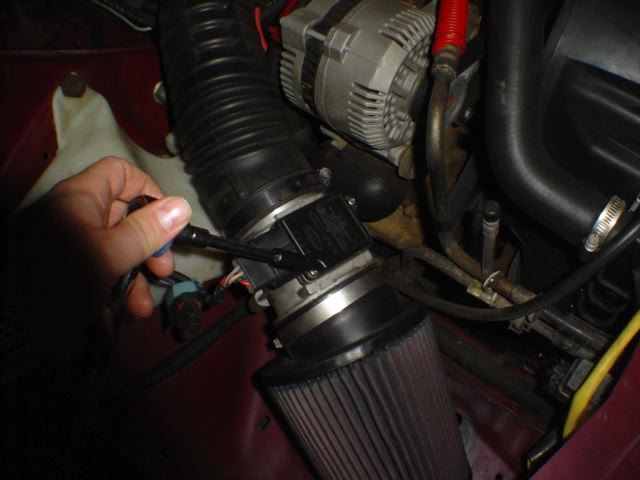 Our leader a little more relaxed.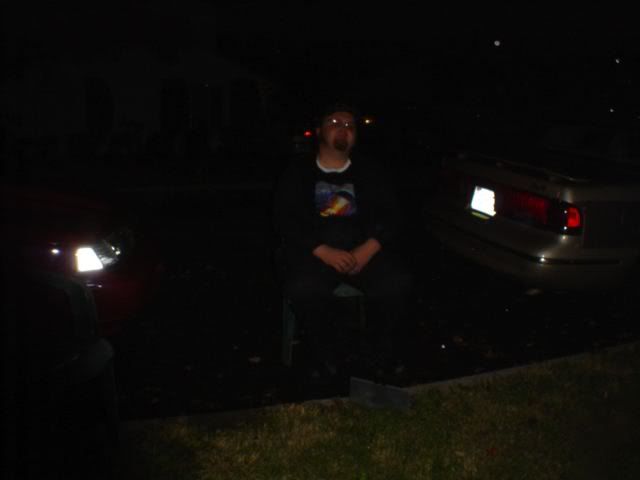 I LOVE THOSE COOKIES! Do not take my picture!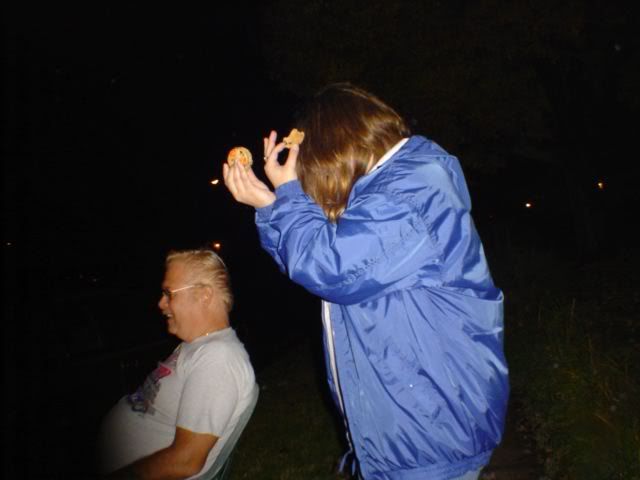 Mr. 5.0L a/k/a Joe is happy after a successful mod!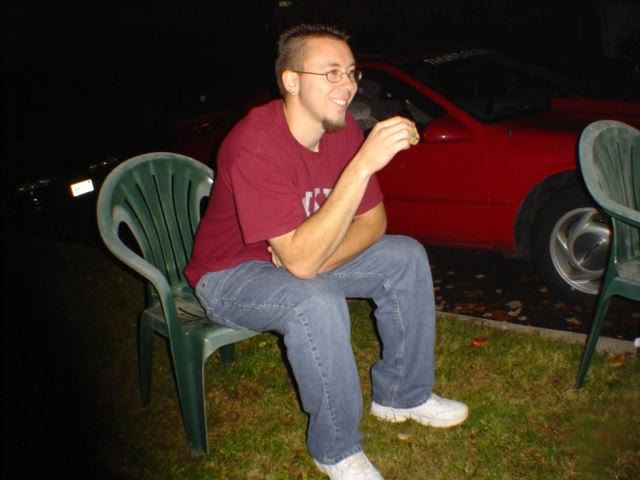 Yea, someone is happy that I am retiring.